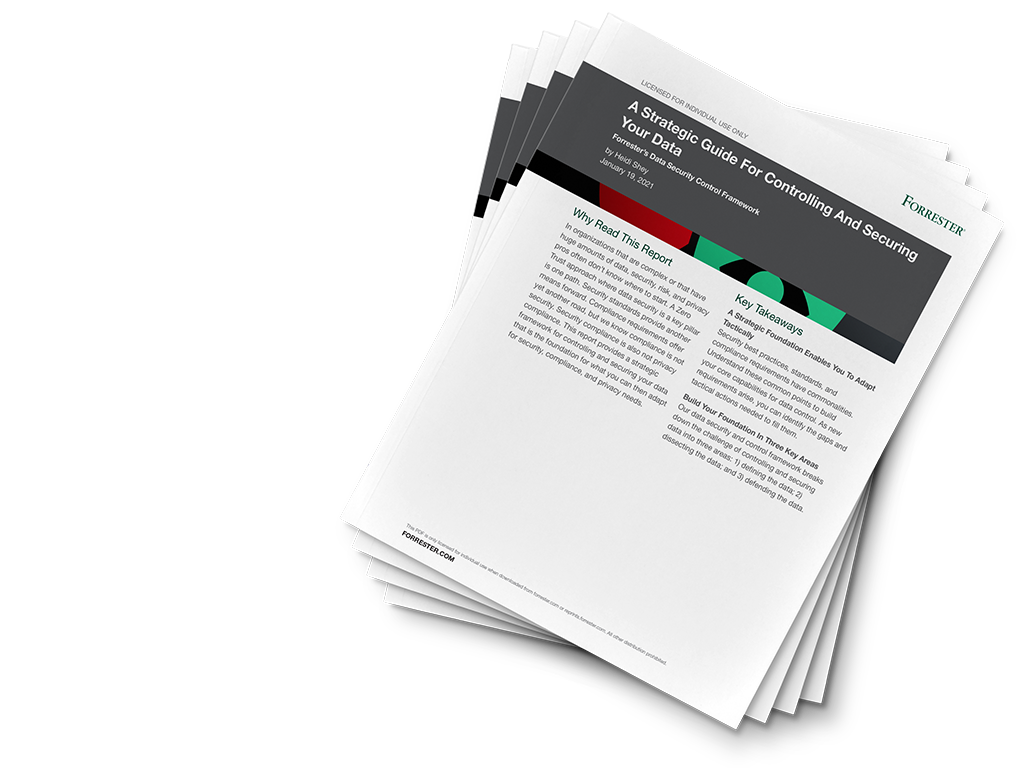 Report
Forrester: A Strategic Guide for Controlling and Securing Your Data
Why Read This Report
In organizations that are complex or that have huge amounts of data, security, risk, and privacy pros often don't know where to start. A Zero Trust approach where data security is a key pillar is one path. Security standards provide another means forward. Compliance requirements offer yet another road, but we know compliance is not security. Security compliance is also not privacy compliance.
This Forrester report provides a strategic framework for controlling and securing your data that is the foundation for what you can then adapt for security, compliance, and privacy needs.
Key Takeaways
A Strategic Foundation Enables You to Adapt Tactically
Security best practices, standards, and compliance requirements have commonalities. Understand these common points to build your core capabilities for data control. As new requirements arise, you can identify the gaps and tactical actions needed to fill them.
Build Your Foundation in Three Key Areas
Our data security and control framework breaks down the challenge of controlling and securing data into three areas: 1) defining the data; 2) dissecting the data; and 3) defending the data.