Data Security for
Hadoop Environments
Despite the growing use of the cloud,
 large organizations are still 
heavily 
leveraging 
large on-prem 
Hadoop
 environments
. 
It's still vital, then, to recognize the importance of securing 
on-premises Hadoop 
environments
 infrastructure
. 
In a 2020 survey, 
BARC
 found that nearly half of Hadoop users 
were not using any tools for data governance or security.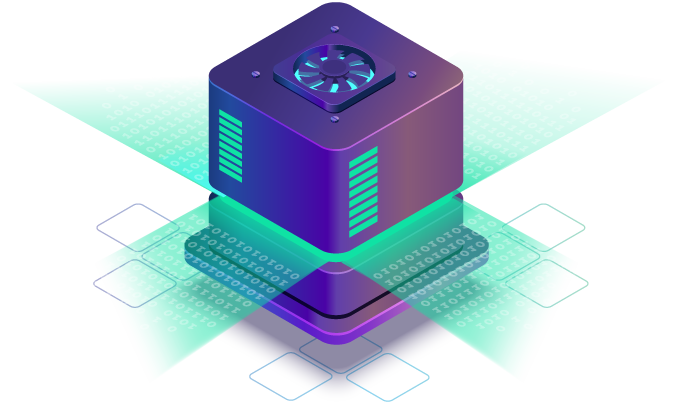 Data-Centric Security for Hadoop
Hadoop offers powerful ways to improve 
data delivery, optimize costs, and detect fraud
. Yet while Hadoop 
enables enterprises to turn data into valuable information faster, organizations need to be able to ensure that is done securely.
Complete Data Visibility
Know where your data is, what data is sensitive, and who is accessing that data with what frequency
Breach Risk Management
Enforce the most appropriate remediation actions to prevent financial and reputation damage from a breach
Compliance and Comprehensive Reporting
Protect all data in all versions of Hadoop while maintaining compliance with PCI, HIPAA, SOX, GDPR, and more
Confidence to Scale
Distribute security services directly into the Hadoop cluster so that performance and scalability can scan as the business grows
Differentiated Encryption/Masking
Precise element-level protection through various high-performance masking or encryption techniques
Range of Protection
Structured, semi-structured, and fully unstructured data formats are all secure
Military-Grade


Data Protection

Automated discovery and protection means that all data can easily and seamlessly be scanned and protected with the assurance that sensitive elements in production environments are protected with military-grade 256 BIT AES encryption. PK Protect offers multiple masking options to intelligently protect non-production or lower environments.
Comprehensive


Hadoop Coverage

With a broad range of tools to cover data ingest, data at rest, and data for analytics, PK Protect has been tested and certified for comprehensive Hadoop coverage. Available support includes FTP, Flume, Sqoop, Spark, Pig, HIVE, and standalone tools for R / ODBC connections.
Complete

Strategy
PK Protect covers all bases, securing file formats, schemas, and fully raw unstructured data. Sensitive data is identified before it moves into Hadoop, and stays secure as users access the data or as it mixed with other data in the cloud.
Explore the PK Protect Suite
Data discovery and protection solutions that locate and secure sensitive data
Frequently Asked Questions