Data Protection for Microsoft
Numerous organizations worldwide use Microsoft Information Protection (MIP), Microsoft's security suite for finding and protecting data. MIP offers obvious benefits, as it integrates foundational security capabilities across the Microsoft ecosystem.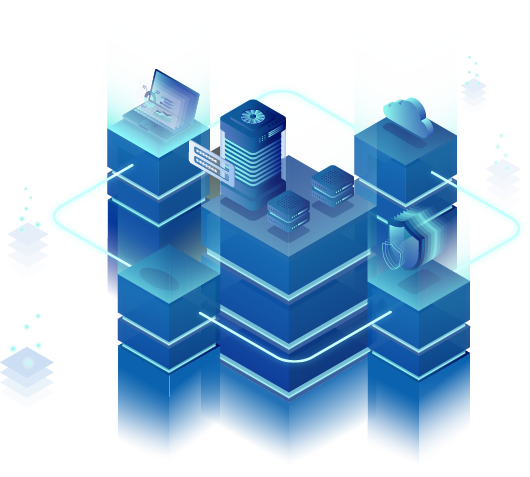 Data Security Technology that Complements MIP
Many organizations also rely on non-Microsoft systems, storage, and platforms, which could leave gaps in the discovery and protection of sensitive data. These organizations often choose to add complementary technology that further extends security. PKWARE's PK Protect is a data security platform that provides the capabilities that organizations need to create an enterprise-wide protection solution that can further drive and enhance MIP programs.
Complete Data Visibility
Surgically discover data in supported and non-supported Microsoft environments on big data repositories, databases, file servers, cloud shares, and endpoints.
Expand MIP Labeling and Protection
PKWARE's discovery applies MIP labeling and protection to files outside the reach of Microsoft's ecosystem from cloud shares to endpoints
File & Email Redaction
Automatically redact and remove sensitive information from emails and files without having to restrict user access with encryption
Customizable Classification
Create custom user experiences for optimal classification selection options that provide complex classification scenarios beyond the support of MIP
Hold Your Own Key
Utilize PKWARE to hold your own keys for encryption for Microsoft's double key encryption or use PKWARE's in-house encryption capabilities to better secure files and emails
Multi-Platform Support
Broaden applicability and use of MIP across the organization with support for both Windows and macOS
Extended


Security Policies

Take advantage of MIP native functionality while extending security policies to keep data safe as it's created and shared both inside and outside of the Microsoft environment.
Policy-Based

Protection
PK Protect includes more data protection capabilities on more operating systems so organizations can apply policies across the entire enterprise. Files and data can be automatically encrypted, classified, redacted, or deleted when sensitive information is discovered.
Double Key


Encryption Integration

Maintain more control over the security of sensitive data. The PK Endpoint Manager can act as the DKE key service allowing organizations to create, manage, and securely store their DKE keys.
Explore the PK Protect Suite
Data discovery and protection solutions that locate and secure sensitive data
Frequently Asked Questions
PK Protect has a wide array of discovery supported repositories that can apply MIP protection on everything from large data repositories and cloud shares to endpoints. For endpoints, PKWARE can run distributed discovery scans across data at rest, supplementing MIP's discovery scans of data at use on endpoints. Once sensitive data is discovered, PK Protect can trigger automated MIP classification and protection rules.
MIP does not provide masking-redaction capabilities for file and email. To fill this gap, PK Masking removes sensitive data from files and emails before they are shared, thereby eliminating the need for encryption or rights management and allowing users an easier sharing experience. Organizations can choose from pre-built templates or customize their own sensitive information types that can be used to discover and redact data automatically across the organization.
PK Protect can leverage database encryption, data masking, persistent encryption (desktops, servers, midrange, mainframe), file encryption, email encryption, and transparent data encryption (Windows Server). Users also have the option to add quantum random number generation to their PK Protect stack.