Quickly Secure


Files and Data

If data is the new currency for businesses, then protecting it is paramount to protecting the organizations using it. With PK Encryption, businesses can encrypt structured and unstructured data, as well as data that is being transmitted, by converting usable data into an unreadable form and providing decryption to those with proper access to reverse the process.
Precision in Protection
Redefine enterprise data protection with complete administrative control for finding and protecting sensitive data wherever it is stored. PK Encryption protects your business from financial and reputational damage while adding confidence that sensitive information is secure.
Persistent File
Encryption
Apply protection to the data itself for hundreds of file types so sensitive information stays encrypted no matter where it is stored, shared, or copied.
Format Preserving
Encryption
Encrypt data while preserving the formatting and length of the original data.
Transparent
Data Encryption
Protect files at rest and automatically encrypt/decrypt as data is read/written across the network.
Single, Automated
Workflow
Controlled
Encryption
Provide mechanisms for decrypting and discovering data that is encrypted from uncontrolled third-party applications.
Extensive Range of
Protection
Automate policy-based encryption for sensitive data in TXT, AVRO, Sequence, RC, ORC, JSON, XML file formats, and more.
Inside and
Outside Control
Sensitive data remains safe even when it's sent to users outside the organization.
Endpoint, Cloud
and On-Prem
Encrypt data at endpoints such as laptops, desktops, and mobile devices, as well as in large-scale cloud storage systems, database systems, and file servers.
Element and
Column-Level Encryption
Encrypt sensitive elements in unstructured files and cloud storage objects, and sensitive columns in databases and structured files.
Email
Encryption
Seamlessly and securely send end-to-end encrypted emails internally and externally while preserving user workflows.
IBM Z and IBM I
Leveraged Crypto Hardware
Extend IBM Pervasive Encryption® and leverage IBM CPACF, zIIP and zEDC for IBM Z and FIPS-140 compliant PCIe3 Crypto Coprocessor for IBM I.
Easy to Implement


and Non-Disruptive

With no endpoint software required, PK Encryption quickly secures files and data without application changes, additional infrastructure, or professional services. And it does all this without disrupting existing workflows.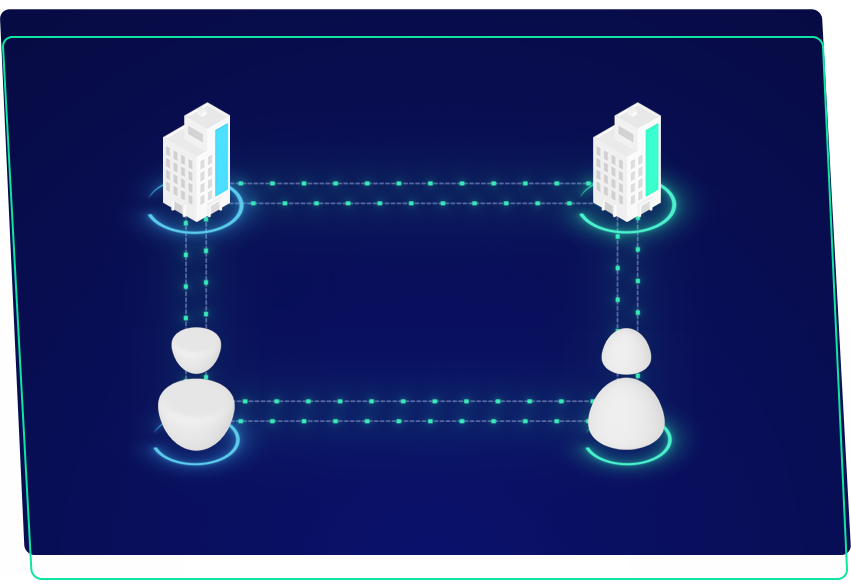 Encryption Options


or Transparent Data

There's more than one way to encrypt data, and the method for each use case depends heavily on where and when both encryption and decryption need to happen. PK Encryption empowers both persistent encryption that applies protection directly to the data and transparent data encryption for protecting stored data on enterprise servers.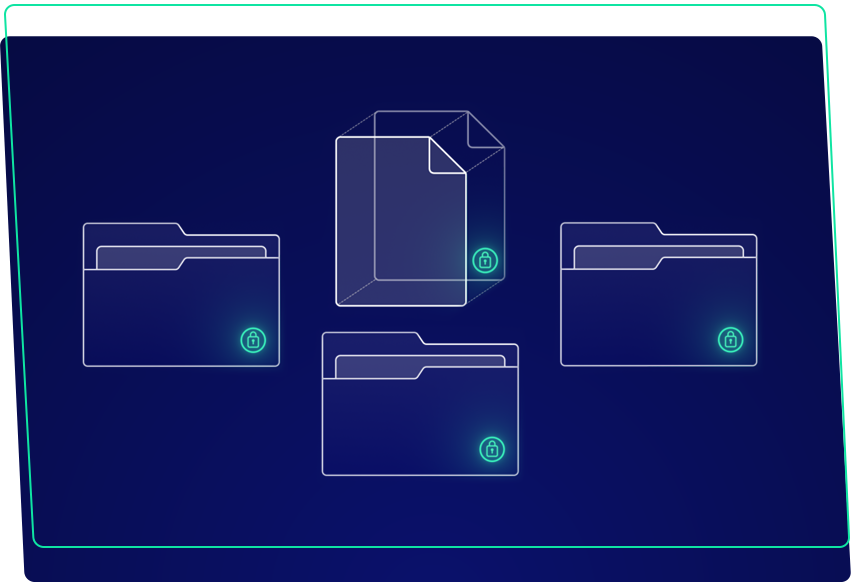 Encryption from

Two Points of View
Encrypt both structured and unstructured data in ways that leave it usable for both protection and analytics. Both types of encryption are available on files, databases, on-premises and cloud object stores, all major cloud players, relational databases, file shares, Hadoop, and more.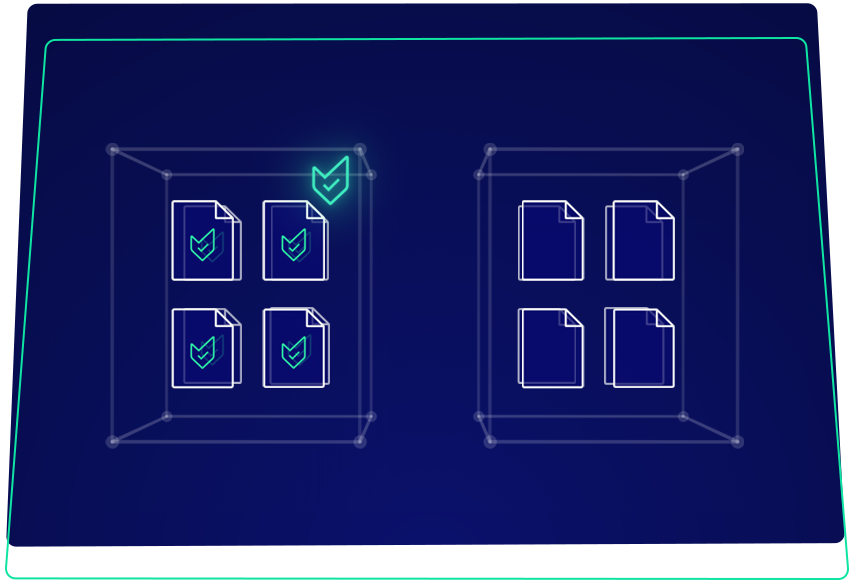 Protect Against


Data Loss

If a sender is authorized to transmit sensitive information but forgets to encrypt it beforehand, PK Encryption will not re-route or block. Instead, smart technology encrypts the message for the recipient using a public key or unique Smartkey, limiting the opportunity for data loss prevention.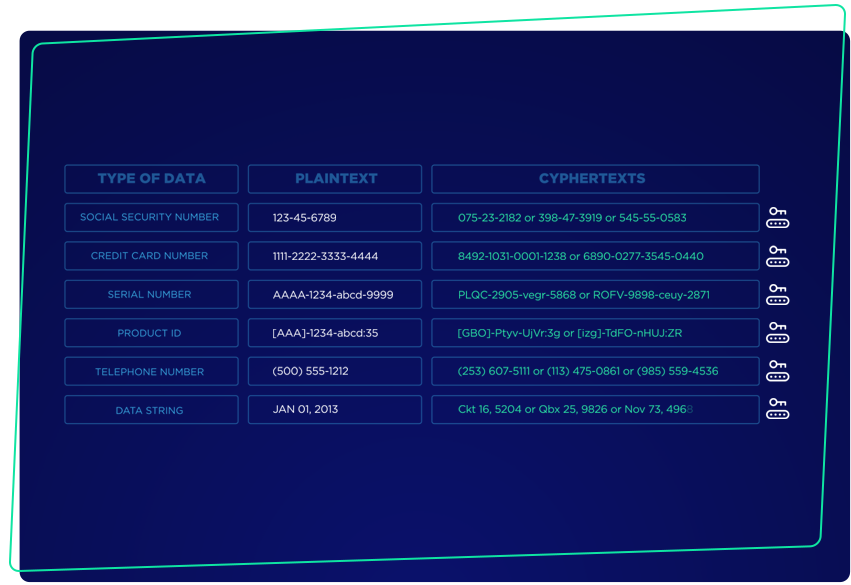 Combine with
Masking for

Ultimate Protection
Our data protection solutions work even better together: Combine PK Encryption with PK Masking algorithms to give users flexibility and choice when they need to share data with "semi-trusted" users either inside the organization or with external partners.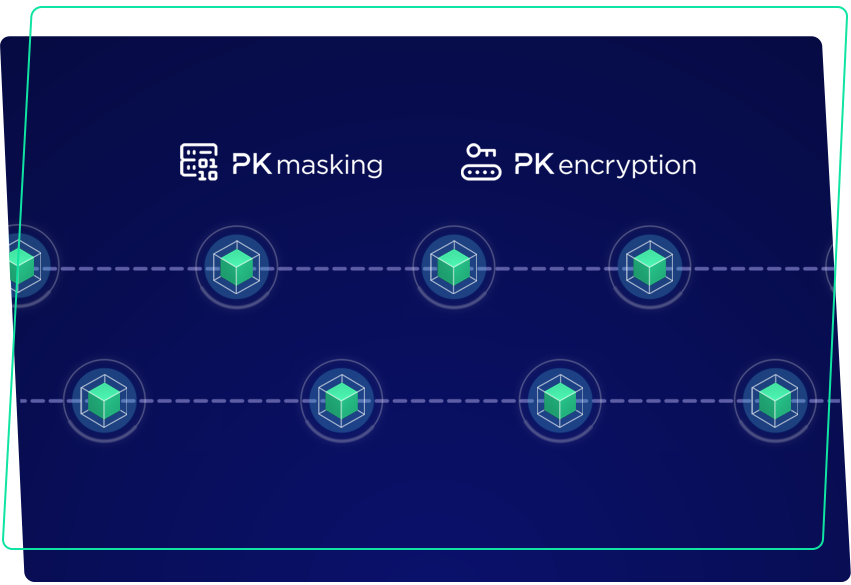 Frequently Asked Questions
Explore the PK Protect Suite
Data discovery and protection solutions that locate and secure sensitive data
Identify & Classify Sensitive Data
Find data wherever it lives in the enterprise
Learn More
Categorize data for tagging and reporting
Learn More
PROTECT YOUR DATA
File encryption for both protection and analytics
PRIVACY OPERATIONS
Manage retention policies and fulfill DSAR
Learn More