PK Protect® Data Protection Platform
A Full Suite of Enterprise Data Protection Capabilities
PK Protect® Data Protection Platform
A Full Suite of Enterprise Data Protection Capabilities
PK Protect® Data Protection Platform
A Full Suite of Enterprise Data Protection Capabilities
End To End Data Protection and Data Privacy
PKWARE's end-to-end solution enables businesses to work safely and efficiently with sensitive data to make better business decisions, gain greater customer insights, move to the cloud, and generate new revenue streams. Manage personal information and other sensitive data by combining extensive expertise, data-driven processes, and proven technologies to balance data usage with protection for minimal risk and maximum value.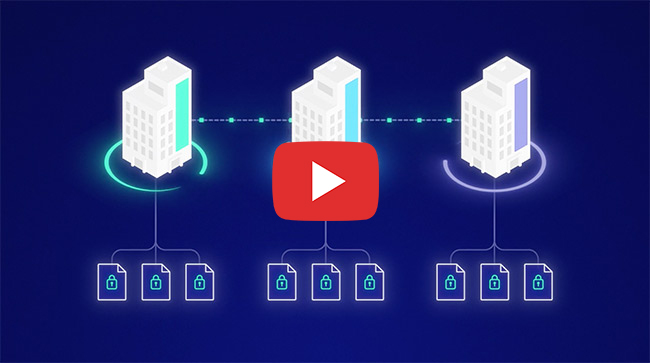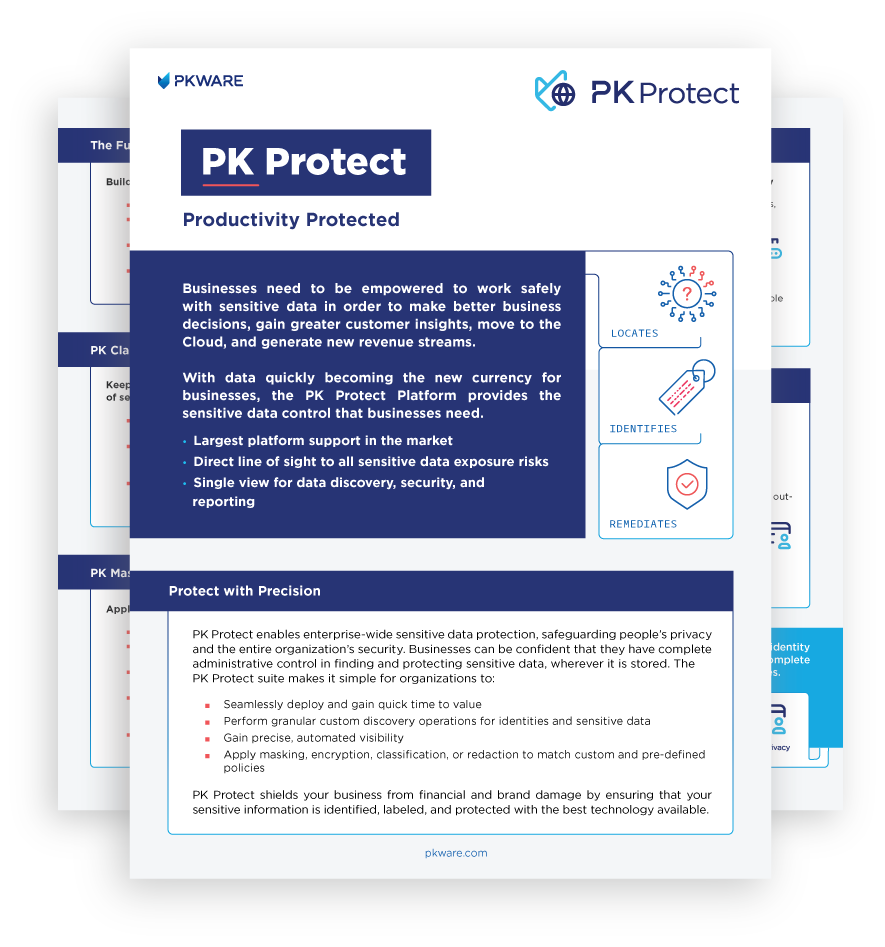 PEM
DSM
Each time a user device is authorized to access a company's network, the exploitable attack surface increases. Protecting sensitive data on endpoint devices is critical. Using agents deployed on endpoint devices, PK Protect® Endpoint Manager (PEM) automatically applies the same discovery and protection capabilities on endpoints as it does for data stores, all while minimizing user disruption.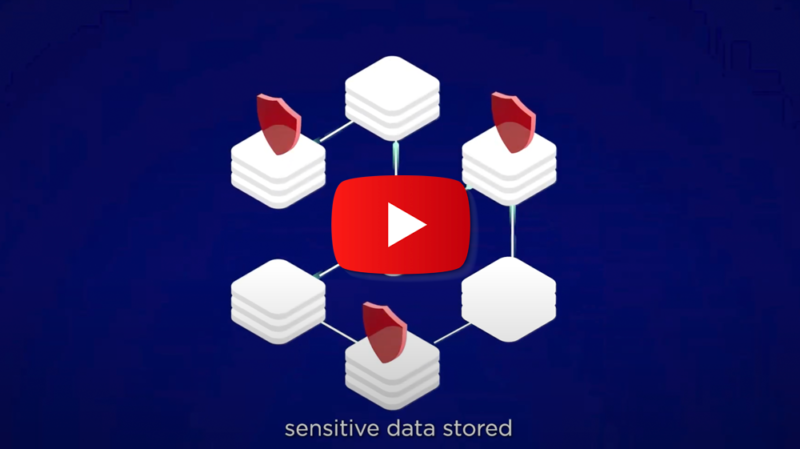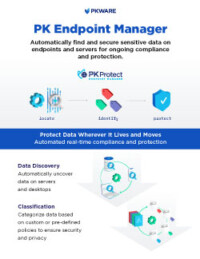 With the widest array of connections in the industry today, PK Protect® Data Store Manager (DSM) applies the same discovery and protection on databases, data lakes, and cloud as it does for endpoints and user devices, all while minimizing user disruption. When the full spectrum capability of the PK Protect suite is deployed across endpoints as well as databases, servers, and cloud, organizations gain an intelligent and comprehensive suite of tools ensuring their most sensitive data is protected at all times, no matter where it lives and moves.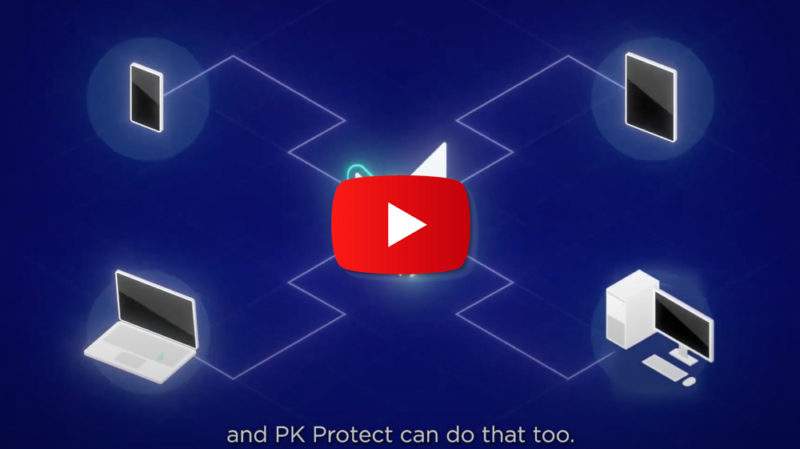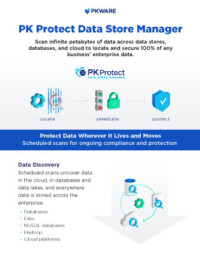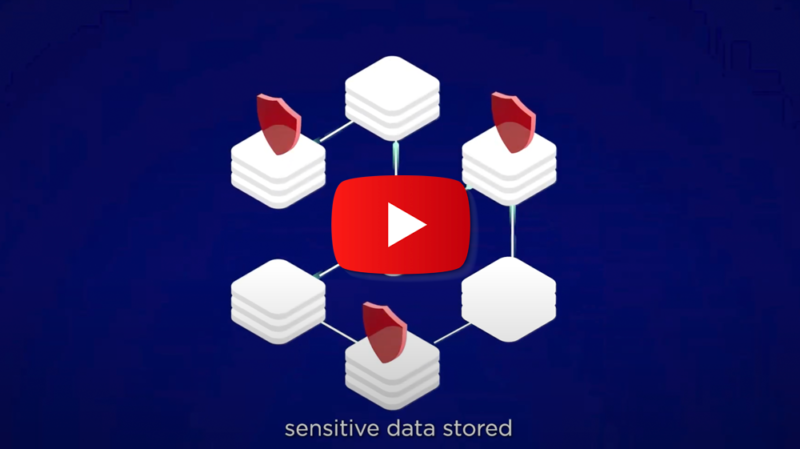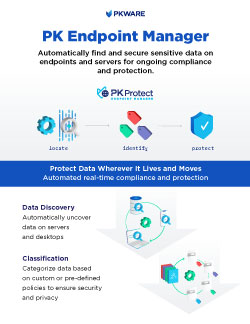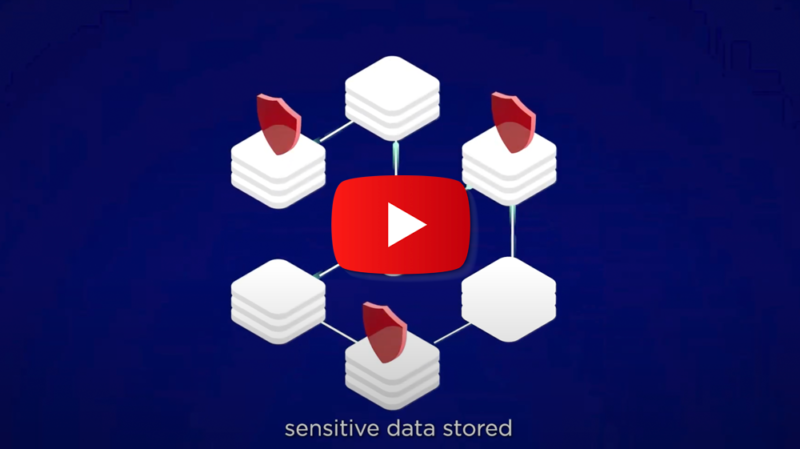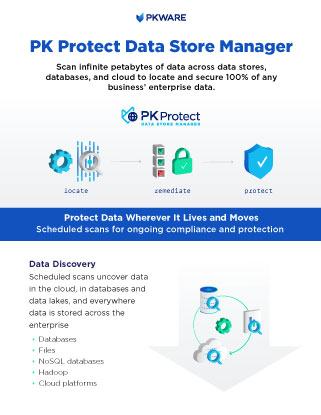 PKWARE's solutions have won multiple prestigious industry awards for sensitive data discovery and protection.